Created in 1994 with Michelangelo Antonioni as godfather, the festival has told over 23 years and through thousands of short films the complex and intricated story of our changing cultures from all over the globe. Growing into a hub of young talents, who are offered a platform to show their first works, Capalbio Cinema screens the best of the world short film production. Its ambition is to affirm a position as a creative accelerator, industry meeting location and training initiatives.
The festival is made in collaboration with the Fondazione Sistema Toscana and is supported by the Italian Ministry of Culture and the Region of Tuscany. It also has the patronage of the Anica and all the main professional unions.
It has also recently established an exceptional new collaboration with the Sundance Institute, founded alongside the Sundance Festival by Robert Redford to help young authors strengthen their projects. The Sundance Institute has chosen Capalbio Cinema as partner and Capalbio as a location to offer the European excluxivity of their famous Screenwriters Workshop.
TOMMASO MOTTOLA FestivalDirector
GØRILD MAUSETH International Relationship
COLIN MAUNOURY Lab Curator This email address is being protected from spambots. You need JavaScript enabled to view it.
BEN PACE Head of Programming This email address is being protected from spambots. You need JavaScript enabled to view it.
TIZIANA D'EGIDIO Programmer This email address is being protected from spambots. You need JavaScript enabled to view it.
ROSA ANTONELLA CANNATA Production This email address is being protected from spambots. You need JavaScript enabled to view it.
ALESSANDRO CASTIGLIONE Production & Logistics This email address is being protected from spambots. You need JavaScript enabled to view it.
OLIVIERO MOTTOLA Mobility This email address is being protected from spambots. You need JavaScript enabled to view it.
EVGENIIA GULIASHCHEVA Coordination & Administration This email address is being protected from spambots. You need JavaScript enabled to view it.
LUDOVICA LANCI Editorial This email address is being protected from spambots. You need JavaScript enabled to view it.
LORENZO BIFERALE Juries Coordinator This email address is being protected from spambots. You need JavaScript enabled to view it.
Public Relation This email address is being protected from spambots. You need JavaScript enabled to view it.
PARTNERS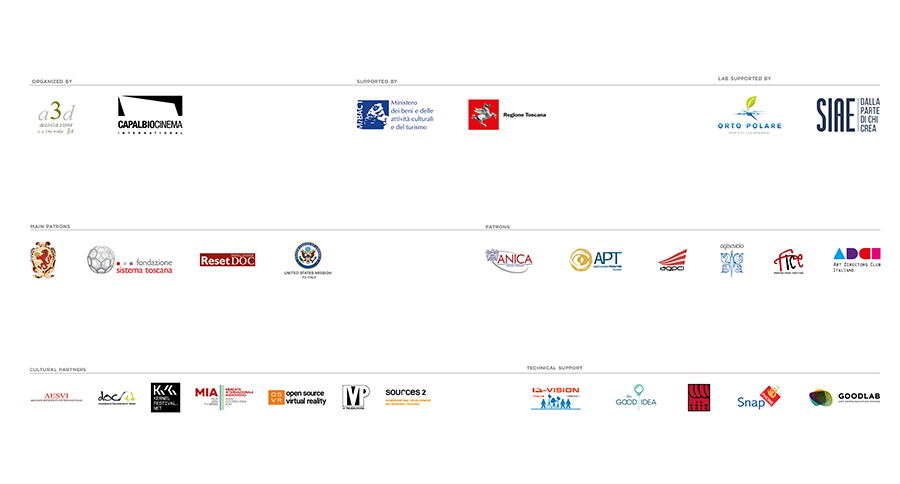 Follow on our social channels updates on the new edition of Capalbio International Film Festival.
The official hashtag is #CapalbioFest23.